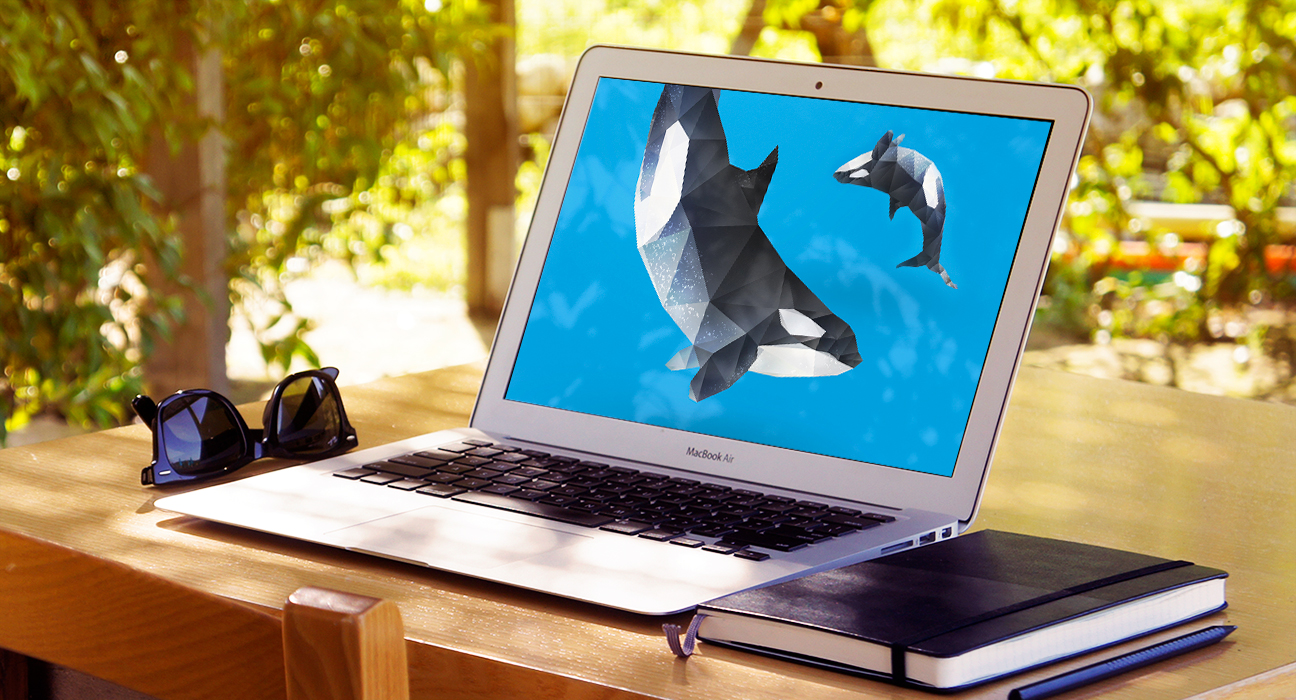 Updated: November 1, 2018 
Diana's Animals – 

Content Strategy
What is my content?
My low polygon animals combine my love for animals, technology, and my passion for design. When my low polygon animals started to take on a personality of their own, I was hooked. Furthermore, I wanted to share their content with the digital world effectively.
I started my low polygon collection and website dianasanimals.com in June 2015. My animals and I are actively working away creating new content everyday and excited to celebrate our 4-year-old Birthday. So, far I have completed 114 animals. The goal of the collection is to expand to 400 species. #Exhibit400 On dianasanimals.com I sell products with my animals on them and manage a blog post discussing the creative process to design them. I support the content on my e-commerce site with posts of my work on Instagram, Facebook, Pinterest and Twitter. When I started using the social media accounts regularly I recognized how important content strategy was to expose my artwork and story effectively.
Is it digital, physical, or both?
Diana's Animals consists of both digital and physical content. While I promote my artwork digitally on, Instagram, Facebook, Pinterest and Twitter to increase brand awareness I also sell physical content. By exposing my digital artwork on these social media accounts I can drive traffic to my e-commerce site to sell physical products of my animals. Many people who follow my artwork on Instagram, tend to also be interested I purchasing physical and digital content of my work.
How I approach my content:
All of my animals start with a sketch on paper or on my iPad mini with Adobe Draw. Prior to diving into the sketch, I like to do a little research on the animal I choose. By referencing images and videos I can combine the best of their features in my sketch. I strive to bring as much personality as I can. Some of the animals that require more detail can create some challenges, but I don't mind them because it just pushes me to overcome these challenges and learn from them. Most of my inspiration is found watching Discovery Channel, surfing online wildlife photography, and skimming through National Geographic magazines.
After my sketch is complete I will then bring it into Adobe Illustrator to vector. It's important to understand the anatomy of the animal during this step. Once the vector is complete, I'll then bring it into Photoshop to color, add textures, and design minimal shadows under the animal. During this process, my goal is to keep the colors and shapes as simplistic as possible without losing the animal's realistic features.
Once my low poly animal is complete, I will create a rough draft of the content I will share on Instagram, Twitter, Pinterest and Facebook. Each social media platform requires specific content, due to the character limit they require, image size and overall best practices on their social media platform. With trial and error I have found that including an interesting fact about the animal has been the most successful. The animal facts help drive a narrative while keeping it interesting fir my users. The facts I include with my animals not only educate my users, but also intrigue the users to interact with the post. Communicated with my followers will create a feeling of community. Social Media Today suggests using physical products in your posts to connect to online products, creating Facebook Groups and create in-person meet-ups and events.[1, Par. 8]
How do I decide what content to keep and what to discard?
The more detailed sketches can create some challenges, but I don't mind because it just pushes me to overcome these challenges and learn from them. I rarely discard my work. When I am not satisfied with my work I will put it aside to come back to. Fresh eyes tend to do the trick for me. I usually end up reiterating the work I do not like, to create something completely different from it rather than discarding it.
How do I organize my content so I can find something?
Organization is key to any business or in this case e-commerce site. Especially, those that personalize products to their users based off previous content. This is something I tend to do often which I have found is very important to consider when creating my low polygon animals. By having a good handle on your content you will not only know where everything is and belongs, but furthermore reduce the amount of time spent on a project. In Meghan Casey's book she talked about the importance of increasing efficiency to drive profit. Since I am a one man team, this is such a crucial fact to keep in mind while executing my work and communicating with my customers. Time can sometimes mean money lost than made.
Am I a content hoarder?
I like to not consider myself a 'content hoarder', however when it comes down to it I hold onto old content and archive old content for my low polygon animals on dianasanimals.com and professional content at Verizon. Lets face it the word 'content hoarder' sounds like a negative word. Unless, 'hoarding content' is defined as holding on to old irrelevant content, hoarding your old work can help you in more than one way if used correctly. It is important to hoard old content because, you never truly know when you might need to reference old content, leverage old content or even republish old content (after updating it with relevant content if necessary).
At Verizon I currently work on Verizon's corporate Communications team. We are responsible for distributing news and brand awareness across verizon.com as well as our social handles. Sometimes we need to update old content with new information since our old content can sometimes have a significant amount of users driving to it. Especially, on our Verizon timeline landing page. This is where we move important old articles that pertain to the history of Verizon. You would be surprised how well some of our articles are preforming dated decades ago. Sometimes the content you hoard can be very valuable on the web in this case.
Do I have a strategy to manage my content?
Currently, I am experimenting with a few different strategies to increase the exposure of my artwork and website, dianasanimals.com.  I plan on pushing the bar of Diana's Animals content strategy to establish a diverse community. I would like to explore Social Media Today's 2018 trends, such as testing social media ads and use my Facebook group connect with my audience directly to reach these users.[2, Par. 18] Like Meghan Casey says, by setting and aligning on a project objectives so you can get started doing awesome content things. [1, Pg 34]
Here's a little about me.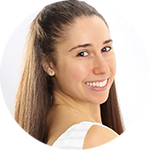 I was born and raised in Denville, New Jersey. My father is a computer science professional, so I have been exposed to art and technology at a very young age. My grandmother is a talented fine art painter; a dedicated artist who works long hours. Having the opportunity to attend many of her grandmother's art shows gave me an initial interest in art.
Currently I am a UX manager on Verizon's corporate communications team. I have worked on numerous innovative projects and have been responsible for many of the visual elements on the Verizon's website. Some of my assignments have included homepage marquees, landing pages, UI concepts, UI redesigns, and lead designer for many of Verizon's campaigns and device launches.
I graduate from Marywood University with a BFA in Graphic Design and a minor in Multimedia. During my time at Marywood I was a four year member of Marywood's cross country varsity team and a three year starter for the lacrosse team. Recently I earned a Mini Masters User Experience Certification from Rutgers. In 2014, I successfully completed a Web Master's Certification from the County College of Morris. Currently, I am attending Quinnipiac University to pursue my Masters degree in Interactive Media and Communication. What I like most about my career is staying on top of the forever changing edge of technology. I am always looking to learn something new.
When I am not sitting at my desk designing, you can find me releasing energy in any physical activity. I love the outdoors, being around people, spending time with my dog and competing in 5k races for charities. I contribute my positive and energetic personality from eating healthy and staying fit. I find that most creative ideas are found on my daily runs. My past involvement in sports has taught me the importance of time management, discipline, and perseverance; qualities that every designer should possess.
Design is an interesting word. Some people think design means how it looks. But of course, if you dig deeper, it's really how it works. – Steve Jobs